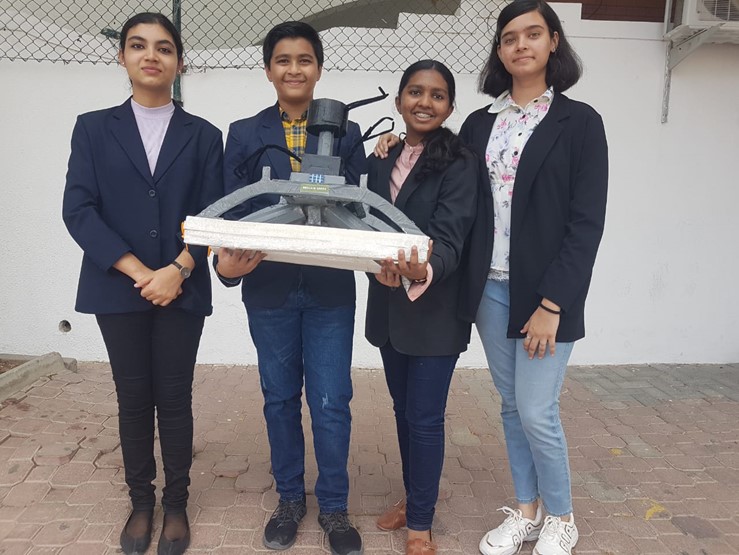 The Department of Science, Indian School Al Wadi Al Kabir organized – Synergy – 11th Inter-School Science Competitions on August 24, 2022. These competitions provide a great platform for the students who are interested in the field of Engineering, Mathematics, Technology and other emerging new Science fields.
Skill-building activities like Science Model Making, Science Debates, Discussions, Seminars, Plays, etc. help the students to think critically and work together in teams, strengthening collaborative, real –world problem solving, out of the box thinking and social skills. The competitions were integrated with Arts.
The students participated in the Science "Innovative Idea Startup"
Harshita Chaudhaury X B
Malavika S. A. IX B
Vyom Patel IX B
Janaki Aneesh IX B
Science Project – Business Model based on the Theme: 'Reclaim Green' and won the 2nd position.
Indian School Sur,
P.O. Box :158,
Postal code:411, Sur Sultanate of Oman