Hindi is considered one of India's most essential and significant languages. Hindi Diwas is celebrated on the 14th of September every year to honor the language and commemorate the moment when it was adopted as one of the official languages of India. The primary objective of celebrating Hindi Diwas is to promote the importance and usage of the Hindi language worldwide.
The staff and students of Indian School Sur participated in the Hindi Diwas celebrations organized by the Hindi department. The festivities spanned a week, starting from the 10th of September and concluding on the 14th of September 2023. The celebration week featured assemblies conducted in Hindi, encompassing various events such as news reading, speeches, recitations, quizzes, presentations, and dance performances. Our esteemed principal, Dr. S. Srinivasan, addressed the gathering and commended the faculty and students for their dedicated efforts in making the celebration vibrant. He encouraged the students to actively participate whenever opportunities arise.
Following the assemblies, the Hindi Department organized a series of activities. For classes I and II, an event called 'Show and Describe' was conducted, where students described a specific object in Hindi. Students in classes III and IV participated in a Hindi Story Telling activity, while classes V and VI engaged in a Hindi Conversation activity during their respective Hindi class hours. A Role Play/Poster Making event was organized for students in classes VII and VIII, and an awareness campaign program was initiated for students in classes IX and X. A daily quiz event was held during the assembly, where students were asked questions related to Hindi. Five questions were selected and displayed on the notice board, and students were provided with answer sheets to write and submit their responses.
The overarching goal of these events and celebrations is to instill a sense of passion among students for speaking and understanding the Hindi language. The day serves as an occasion to rejoice in the beauty and value of the language, and also to take small steps towards using and embracing it."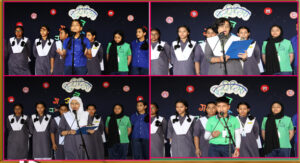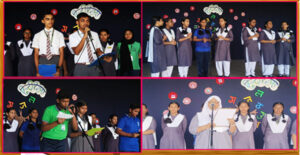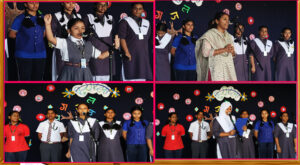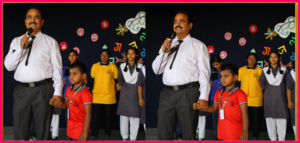 Indian School Sur,
P.O. Box :158,
Postal code:411, Sur Sultanate of Oman