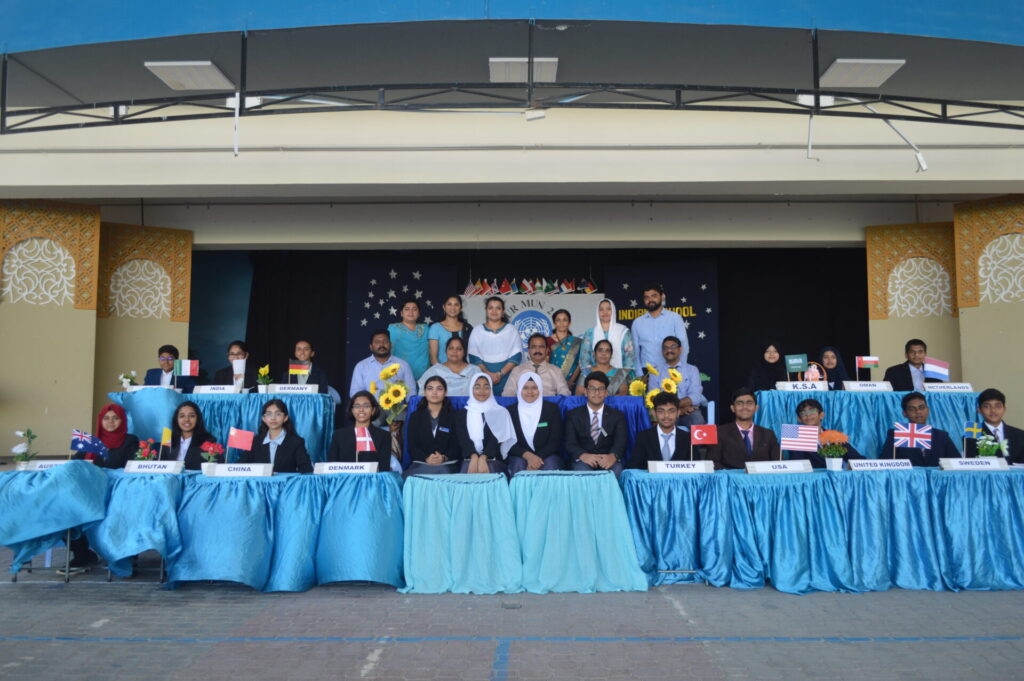 Indian School Sur organized the ISSUR Mock United Nations (MUN) event on the school premises on October 18, 2023. This event was specifically designed for students from classes VIII to XI.
Fifteen participants, representing various countries, took part in the event. The program was skillfully hosted by students from classes X and XI and was attended by the Principal, teachers, and students from classes VI to X.
Each participant was allocated two minutes to represent their assigned country and address the topic of "Accelerating the Creation of Inclusive and Sustainable Industrial Development." The judging panel comprised Mrs. Rema K. Prasad, Head of Department for Social Science, Mrs. Parvathy Babu from the Social Science Department, and Mr. Jagath from the English Department.
All the students demonstrated their exceptional abilities. This opportunity not only provided them with an interactive educational experience regarding the United Nations but also served to enhance their public speaking skills.
The program was meticulously organized and executed by the Social Science Department. Every member of the department played a vital role in the program's success. The guidance and leadership of Mrs. Rema Prasad, Head of the Department for Social Science, were instrumental in ensuring its smooth execution.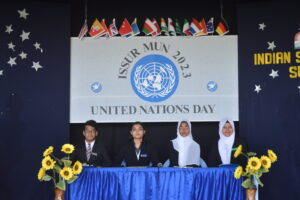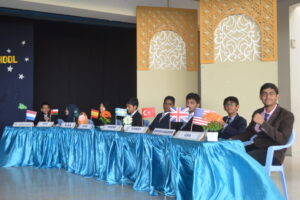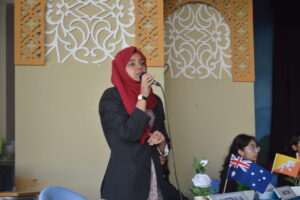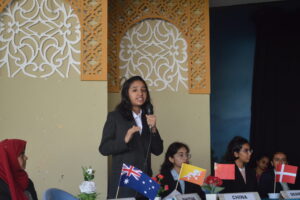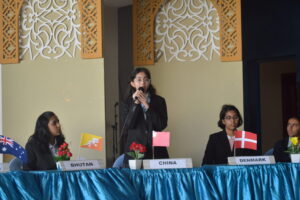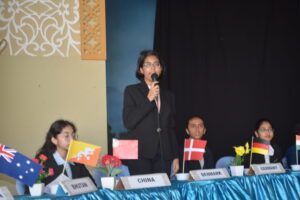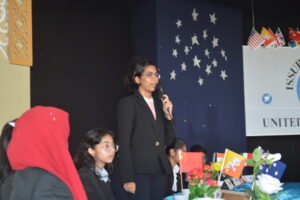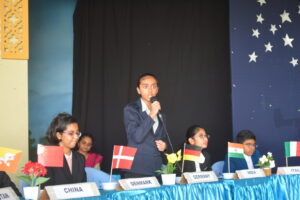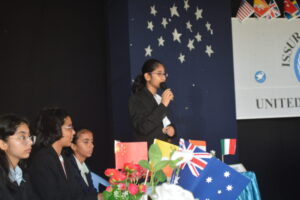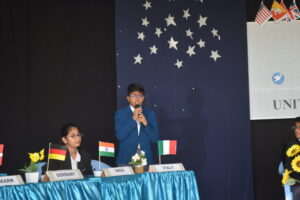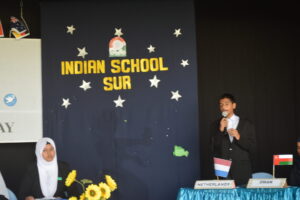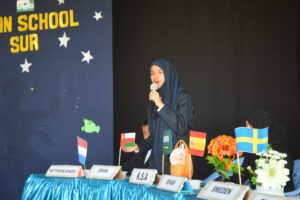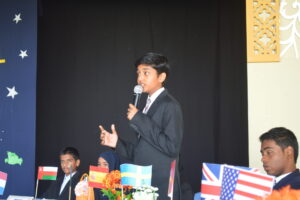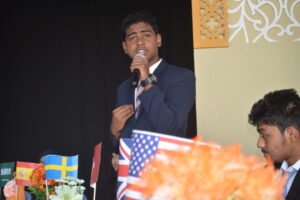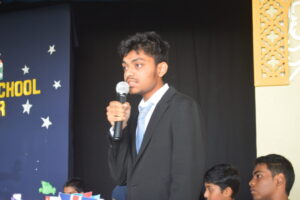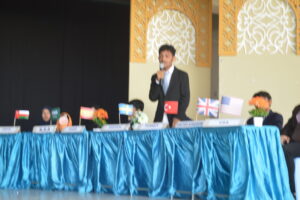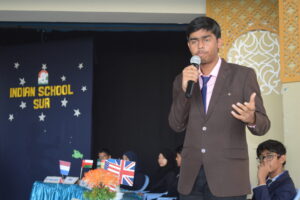 Indian School Sur,
P.O. Box :158,
Postal code:411, Sur Sultanate of Oman