INTERNATIONAL GIRL CHILD DAY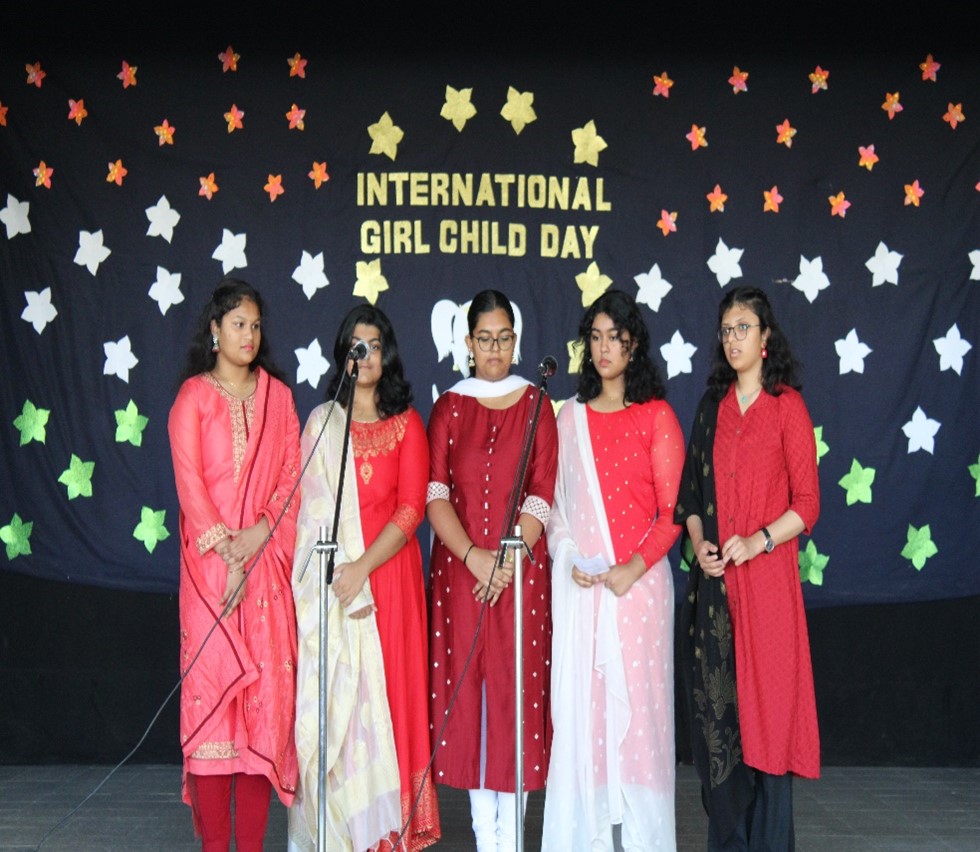 The International Day of the Girl Child focusses attention on the need to address the challenges girls face, promote their empowerment and the fulfillment of their human rights. In light of this, Indian school Sur celebrated the International Day of the Girl Child on 11th October 2022 to mark the occasion.
The joyous celebration commenced with the prayer song followed by a speech in English by Yugandra of class XI to help educate the future of the society about the importance of girl child and to encourage them and celebrate them not just on this day, but every day. A group of melodious singers presented their rendition in Hindi. A skit on 'Women Empowerment' was presented by the students of class XI to drive the message home that girls can be changemakers driving progress in their communities and building strong foundations for societies.
Keerthana of XI A recited a motivating self- composed poem on a 'girl child'. A role-play on the popular women champions of India who emerged successful despite the various stereotypes like Seetha Somasundaram, Program Director at Space Science Program Office, Indra Nooyi, an Indian-American business executive and former chief executive officer and chairperson of PepsiCo. and Malala Yousafzai, a Pakistani female education activist and the 2014 Nobel Peace Prize laureate was presented to highlight how girls can stand out against all the barriers and discriminations projected on them by the society. The celebration concluded with a musical drama befitting the occasion to capture the essence of the day followed by the singing of the National Anthem of India.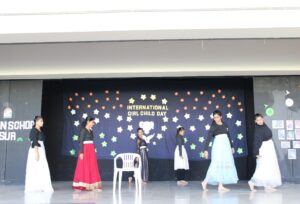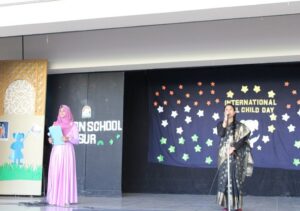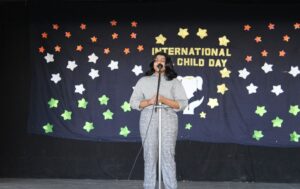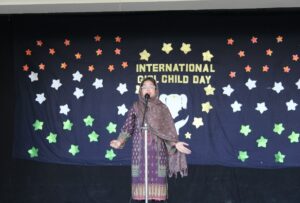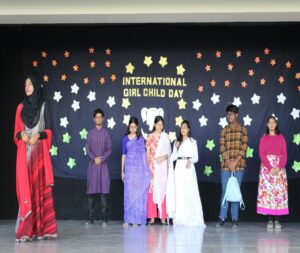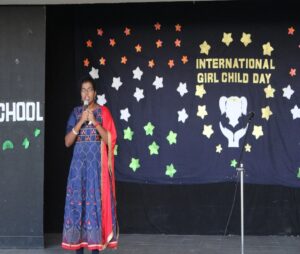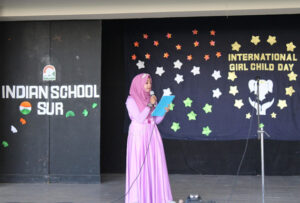 Indian School Sur,
P.O. Box :158,
Postal code:411, Sur Sultanate of Oman