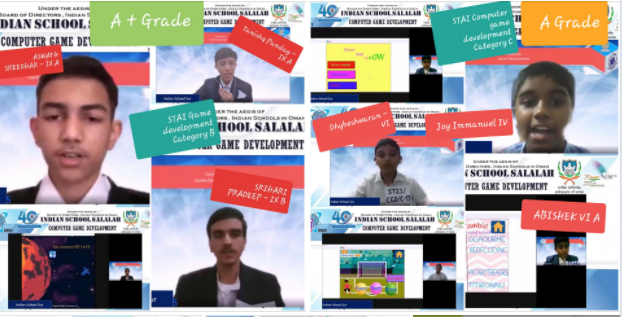 REPORT OF THE COMPETITION:
Science, Technology and Innovation was held on 25th and 26th September 2021 virtually hosted by
Indian School Salalah. The objective of the event was to provide a platform to showcase the talents of
craving young minds in the areas of Science, Technology and Innovation. The event enabled us to open up
boundless opportunities to the curious and creative young minds, and streamline them to useful innovations
The event was held for three categories divided as Group A (XI & XII), Group B (IX & X) and
Gropu
 C 
(VI
 to VIII). Ten different types of competitions were offered and the students of Indian School
Sur showed active and enthusiastic participation in all the categories and brought laurels by winning A+, A
The table attached enlists the group-wise names of the events, list of participants and the grade they
achieved in the inter-school competition, with the winners highlighted in blue font.
Indian School Sur,
P.O. Box :158,
Postal code:411, Sur Sultanate of Oman