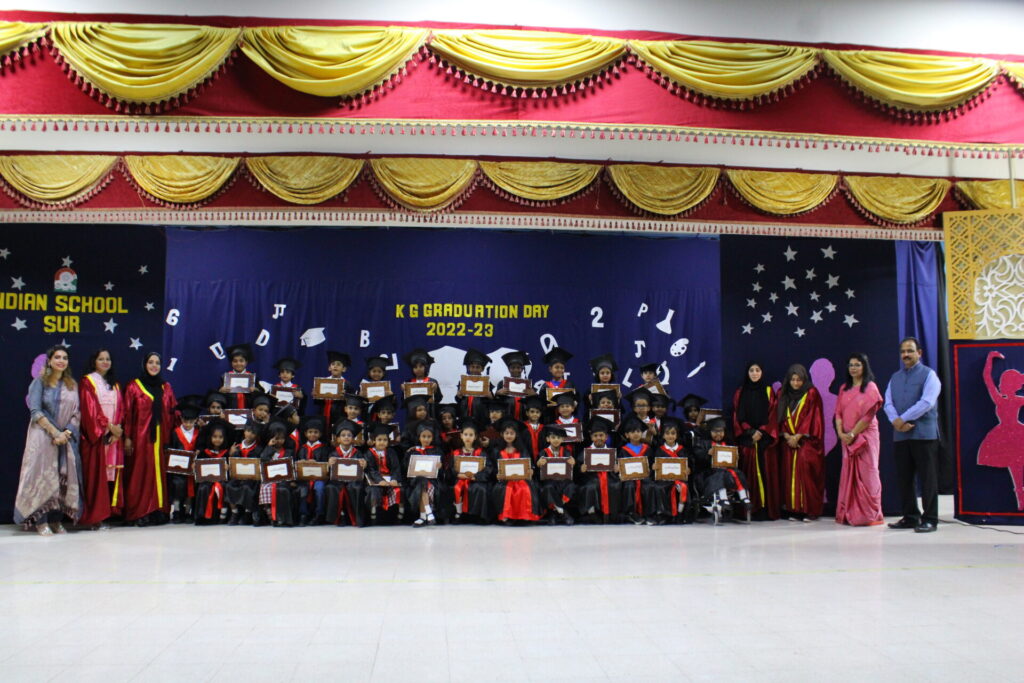 Indian School Sur, Kindergarten Graduation Day was celebrated with great solemnity and vivacity on March 16, 2023. The Chief Guest of the programme was Mrs Mariam Hilal Almukhaini, Assistant Director of the Private Schools Department, Ministry of Education, South Sharqiya. Mrs. Sheikha Hammoud Al-Ghailani, Head of the Early Education Department, joined her. Other dignitaries were Mr. Jami Srinivas Rao, Convenor SMC, Adv. Saeed T P, Treasurer, SMC, Mr. Pradeep Kumar A V, Chairman, Academic Sub-Committee, SMC, Mrs. Jyothi Srinivas Rao and Mrs. Jusaira Saeed. Principal Dr. S Srinivasan and members of the school management committee gave a cordial welcome to the chief guest and other dignitaries present.
The event began with the invocation of the Almighty, followed by the lighting of the lamp by the dignitaries. Mrs. Nusrath, KG, and the Primary In-charge addressed the audience reiterating the importance of Kindergarten Graduation as a significant life event and a wonderful way to acknowledge the child's accomplishment and celebrate their learning.
The program's Chief Guest, Mrs. Mariam Hilal Almukhaini, praised the graduates for their accomplishments in her convocation speech and expressed her opinion that completing kindergarten is an exciting milestone for pre-primary students and their first step towards a future full of possibilities. She continued by saying that it represents a fresh start that gives their academic lives and the quest for knowledge and education new perspectives.
The smart little ones of the pre-primary school entered the stage during the graduation ceremony, which was the most significant event of the day. The principal, chief guest, SMC members and other dignitaries presented the kids with graduation diplomas. The kids looked lovely in their caps and gowns for graduation. The audience erupted in jubilant applause as they were presented with scrolls of merit in front of their beaming faces. The little ones from class 2 wowed everyone with their welcome dance as they displayed stunning colours and coordinated motions while dancing to upbeat music, which elevated the tone and spirit of the environment to an all-time high.
For the little ones, receiving their graduation certificates from dignitaries was happy and worth cherishing. Parents and departing kindergarteners talked about their recollections and experiences. The principal and the school management committee members Mr. Jami Srinivas Rao, Adv. Saeed T P and Mr. Pradeep Kumar A V  honoured the dignitaries with a token of gift, followed by a vote of gratitude by Alheena Sameer of UKG, bringing the event to a close.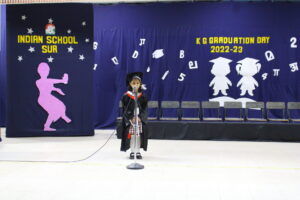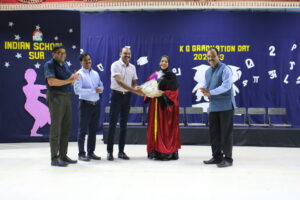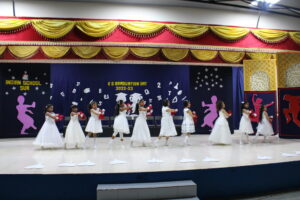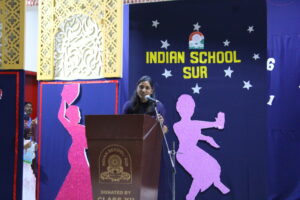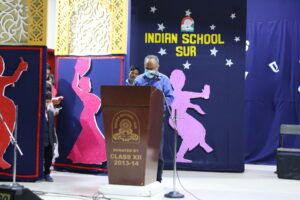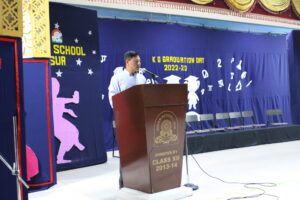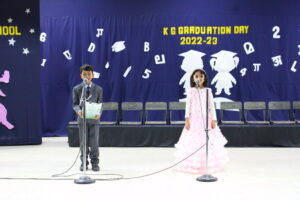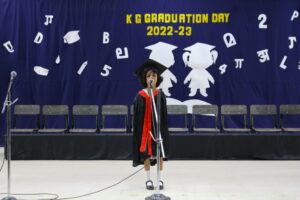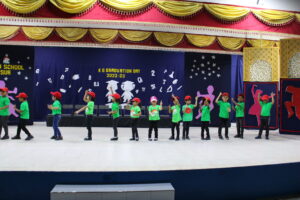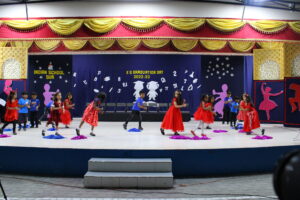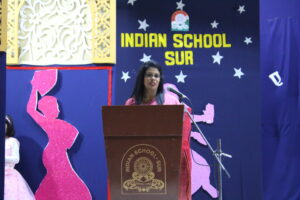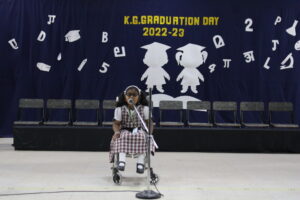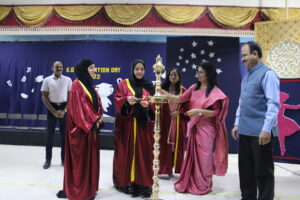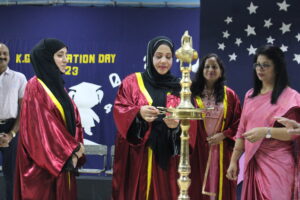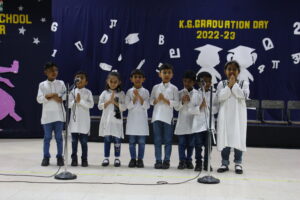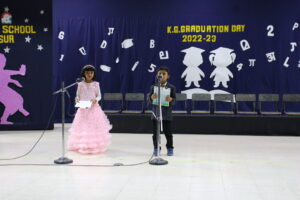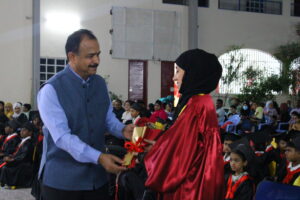 Indian School Sur,
P.O. Box :158,
Postal code:411, Sur Sultanate of Oman