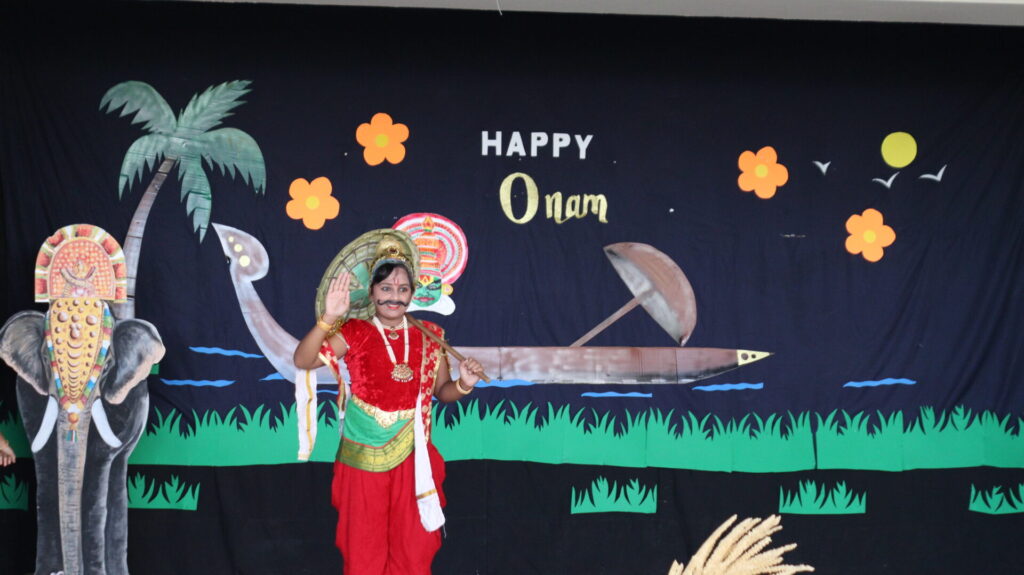 "Just as sweetness cannot be separated from honey, just as beauty cannot be separated from a rainbow, Onam cannot be separated from a Malayali's heart."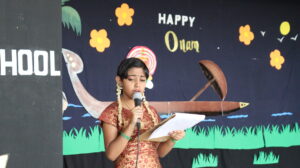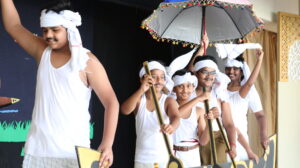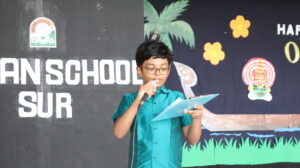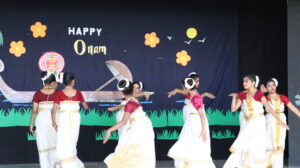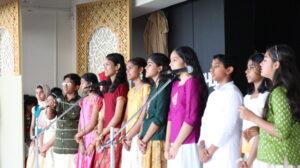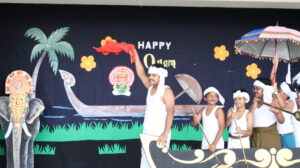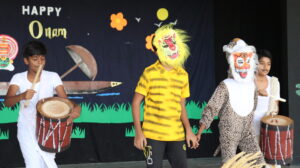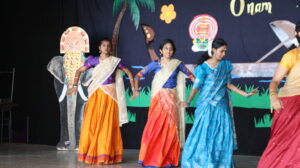 Onam is a secular celebration of oneness, resilience and heritage in the southernmost state of Kerala in India. Falling on the month of Chingam in the Malayalam calendar overlapping the months of August & September, Onam has latterly become a quintessential traditional celebration for all universal Malayalees. Indian school Sur witnessed opulent Onam celebrations on 7 September, 2022. The celebration started with a prayer song in Malayalam. A skit – "The Advent of Onam" which explored the history and the myths behind the legacy of Onam followed. Exhorting the students to imbibe the values of sharing and caring the skit also extended a gracious welcome to the legendary asura king Mahabali.  The Students of Classes VI and VII put on stage an exuberant display of Thiruvathirakali, a ritualistic dance form that celebrates amorous charm and feminine grace.
The programme was an ostentatious ensemble of Onam songs heralding prosperity, the folk art of Pulikkali recapturing the remembrance of an era when humans lived in harmony with nature and Vallamkali, splurging the heritage of Kerala's own boat race.
Dr. S. Srinivasan, Principal delivered the keynote address and his Onam wishes to everyone. In his speech, Dr. Srinivasan exhorted the students to inculcate good values and virtues, which would take them to greater heights. The highlight of the days celebration was the inter house Rangoli competition. Spreading an array of festive colors the four houses put up a marvelous display of adorable impressive designs and artistic creativity. Green House bagged the first position, followed by Red House in the Second position and the third position procured by the Yellow House. For a multinational school like ISS with children belonging to different societal discourses the Onam celebration proved to be a great opportunity for cross cultural exchange and interaction.
Indian School Sur,
P.O. Box :158,
Postal code:411, Sur Sultanate of Oman